DealStrike

- Buy and sell used cars online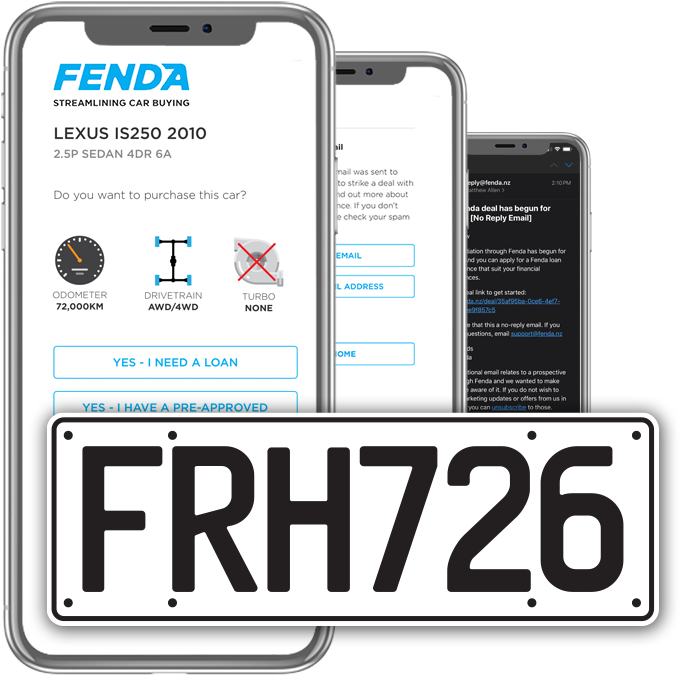 Fenda's DealStrike tool reinvents how New Zealanders buy and sell used cars.

With DealStrike, Fenda will help you negotiate a great deal and avoid buying a lemon. We check for unsafe, stolen or financed vehicles, inaccurate odometers and other false information. Many of our cars are ex-company vehicles, so you know they've been well taken care of.
VIEW OUR VEHICLES
We can also provide:
Found a vehicle you like? Enter the plate number here.
Get a quote from dtr finance
Ready to start car shopping? With a quote from dtr finance, you can look for your new car with a budget already in mind.
How to buy a car with Fenda
Whether you're buying a vehicle privately or find one on our website, Fenda gives you peace of mind.
BUYERS LEARN MORE
Buying a used car with Fenda is easy!
Find a car you'd like to buy.
Negotiate the deal from anywhere, with DealStrike.
Let Fenda do the rest.
Fenda sorts the details
Once you're happy with the deal, Fenda will automatically provide you with a:
VTNZ inspection voucher (for private sales)
Comprehensive Vehicle Information Report
Legally binding sale and purchase agreement
If you want, we can also help with:
What does it cost?
If you buy an ex-company car or or get a loan through dtr finance for a private vehicle, our service for buyers is free!
Our car loan interest rates start at 9.95%
Without a loan from dtr, you can still buy an ex-company vehicle at no cost. For privately owned cars, use Dealstrike to make the deal and get the Vehicle Information Report and VTNZ inspection for $195 (plus the cost of optional Mechanical Breakdown Insurance).
List your cars for free
Advertise private or ex-company vehicles at no cost. Sell safely and simply with Fenda.
A success fee of $99 applies to private sellers. No sale, no cost.
For companies selling ex-fleet cars, talk to us about our managed service solution - we can sell all your cars for you, no hassle. 0800 FENDANZ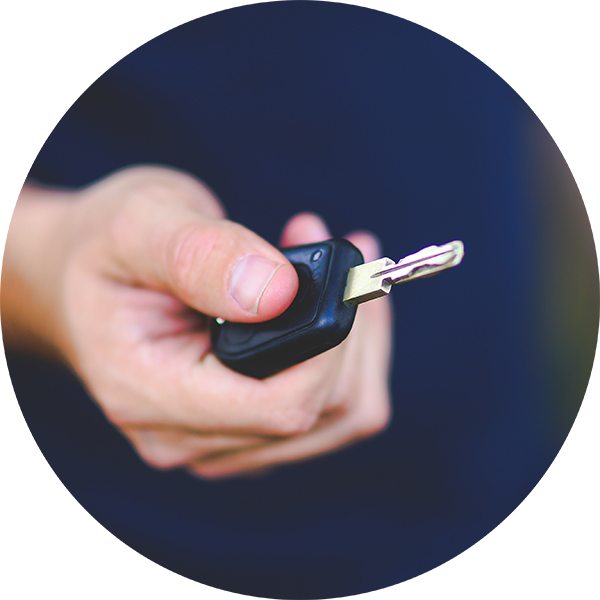 Vehicle sellers receive:
Unlimited photos and listing time to sell vehicles through Fenda.

Free marketing to attract buyers to your listing.
Interest from buyers who can get a loan from dtr finance and mechanical breakdown insurance from Fenda.
Ready to sell? List your car for free by entering the plate number.
Here's why Fenda is your new one stop buy and sell shop
Unsure what your car or the car you are buying is worth? Try a RedBook valuation.

Buy mechanical breakdown insurance? Enter the plate number here.
View Product & Policy Information here