Negotiate your used car purchase with ease
BUYERS LEARN MORE
Dealstrike provides a platform for safe and effective communication between buyer and seller. Forget the pressure of an in-person deal. DealStrike allows you to negotiate the deal online, on equal footing.
Dealstrike allows you to:
Include any deal conditions (eg. must come with new tyres, must come with new WOF).
Select whether you want a mechanical breakdown insurance for your vehicle.
Negotiate your car purchase with the seller.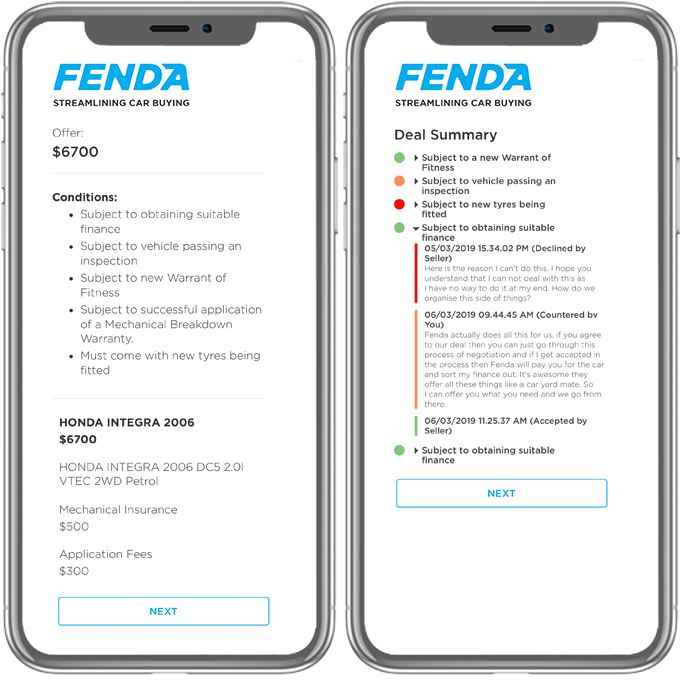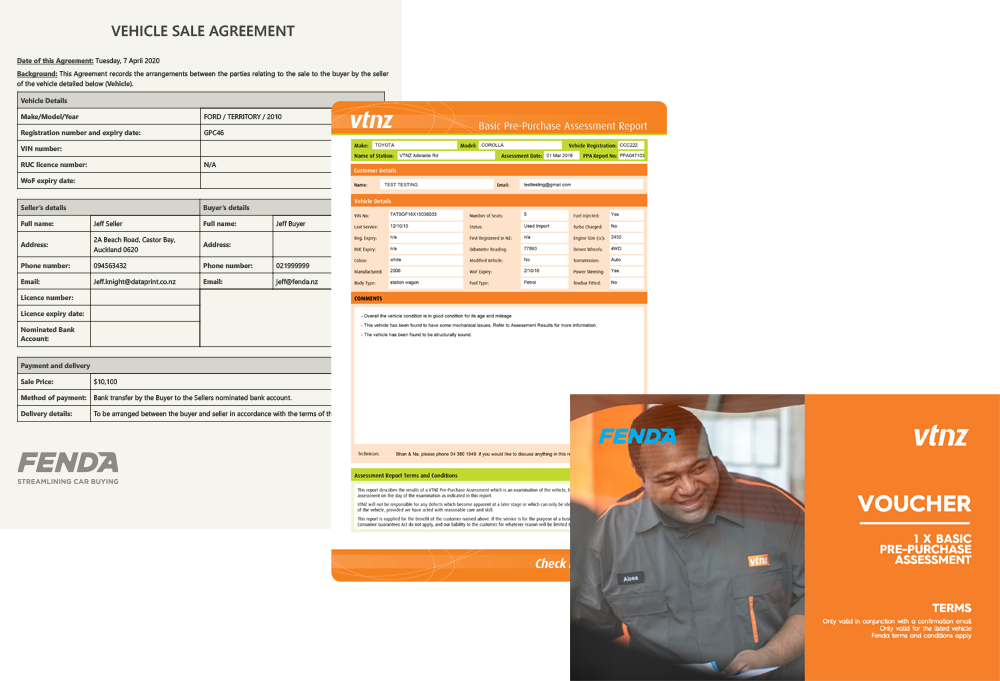 Strike a deal
Once a deal has been struck, Fenda will automatically provide you with:
A sales and purchase agreement.
A comprehensive Vehicle Information Report; and if it passes our checks,
a voucher for the vehicle inspection at VTNZ.
Completing your vehicle purchase
If the car passes the VTNZ inspection and you're still keen to buy the car, Fenda will manage the settlement process for you as well.
This includes:
Transfer of ownership through NZTA.
Sorting the financials (if you went through Fenda for a loan).
Arranging insurance (if you went through Fenda for insurance).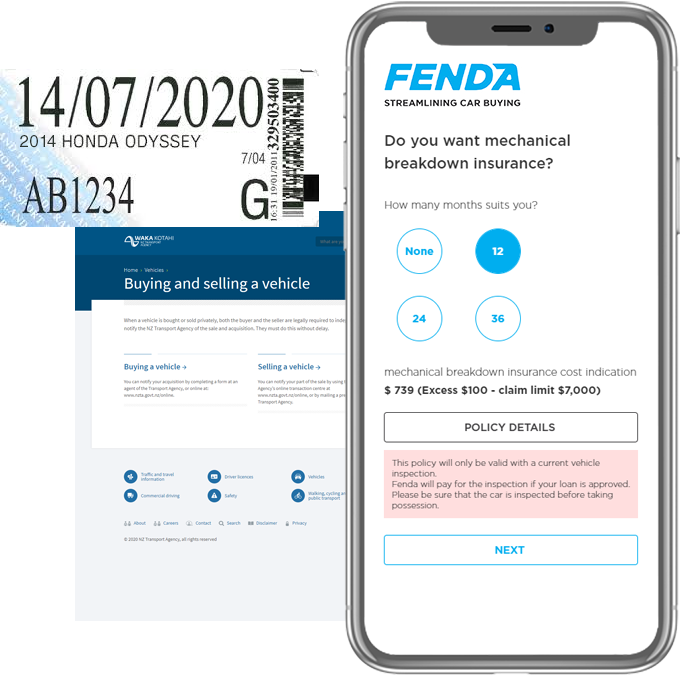 It's been great service from Fenda throughout the buying process. We will be looking at buying another vehicle just after Christmas for my wife, so will be contacting you then. Much appreciated! Craig L (Buyer)
Fenda made the car buying process both easy and enjoyable! Malcolm S (Buyer)
Thanks for your help, you have made the car buying process much more enjoyable than having to go into a car yard." Wendy B (Buyer)
I couldn't be happier with my new car. Buying through Fenda has been a great experience. It made the whole process quick and hassle free. Thanks to Jeff and his team. I would recommend to anyone looking at buying a new car to check out Fenda" Georgia L (Buyer)
Hi Jeff – You have done a great job thank you so much, I really appreciated all your help. I hope you don't have to get this involved in every deal J. Bridgette S (Buyer)
Firstly, I will keep saying this you're doing an awesome job looking after me and sorting me out. Your level of service is outstanding and will be highly recommended for anyone interested in purchasing a vehicle! Scott J (Buyer)
Thanks Jeff for helping me go through the process of buying this car. I will spread the word on Fenda. Ronnie (Buyer)