Fenda believes that the process of buying and selling a second-hand car in New Zealand is in desperate need of a facelift.
In a country where 1.1 million used cars change hands every year, finding your next car can often feel like navigating a minefield.
With modern thinking and technology combined with a can-do attitude, we are ensuring that the car sale process for buyers and sellers is safe, seamless and win-win.
Fenda is here to put New Zealanders in control of buying and selling their vehicles. Our world class digital platform helps to connect buyers and sellers together completely online, so they can access and view quality cars, negotiate without pressure, strike a deal, and gain access to the best lending and insurance products in the market.
How we do things
Fenda helps reduce the risk for people buying cars privately and sources good quality ex company owned cars that offer real value.
We provide technology and a service to help people buy great cars safely online.
Private cars bought using Fenda could be found on TradeMe, Facebook, Car Fairs, even the side of the road. It really doesn't matter and all you need is the cars registration plate and owners email address to make an offer.
We have our own range of cars that are listed on our website and private sellers can list their cars on our website for free – a success-based fee applies. These cars can all be bought online using our unique technology and service.
While we're 100% committed to making car buying and selling a seamless process, we're not qualified financial advisors.
So if you need a loan to buy one of our cars we do recommend that you read about the loans and insurance we offer and then if you have any questions, please get advice from a qualified advisor to make sure that these products are right for your personal financial circumstances.
You can find out more about how we provide our services and how we handle your data in our terms and conditions and privacy policy.
Where the data comes from
The accurate report that you get when you use DealStrike or DealCheck comes from Checka.
They source data from NZTA, Rightcar.govt.nz, and the Companies Office – Personal Property Securities Register, doing the hard work so you don't have to.

The Fenda team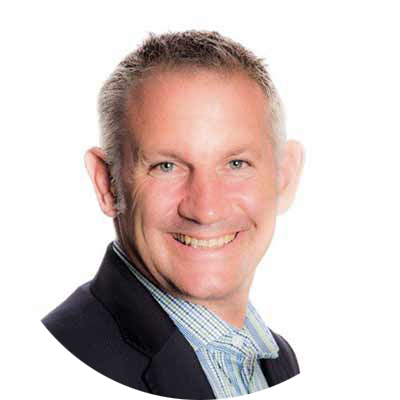 Jeff Knight
Managing Director

Fenda's creator. Jeff's in charge of making sure you love everything about Fenda for buying or selling your next car.
We'd like to hear from you
If you've got any questions or need some help with Fenda, please let us know. We're also happy to hear any suggestions for improving our service and to discuss commercial opportunities or employment enquiries.
Email support@fenda.nz or phone 0800 FENDANZ (0800 336 326)